How to Access the EGI VMOps Dashboard
How to access the EGI VMOps dashboard
To access the EGI VMOps dashboard, you need to:
Obtain a personal X.509 access certificate from a recognised Certification Authority, if you haven't already got one.
Join an existing VO, or create a new VO if none of the existing ones suits your purpose.
Request the VM OPERATOR role, either during the registration process, in the VO in the description/comment section, or afterwards, by contacting the VO manager.
Check whether your X.509 DN is available through the Distinguished Name attribute when logging in via EGI Check-in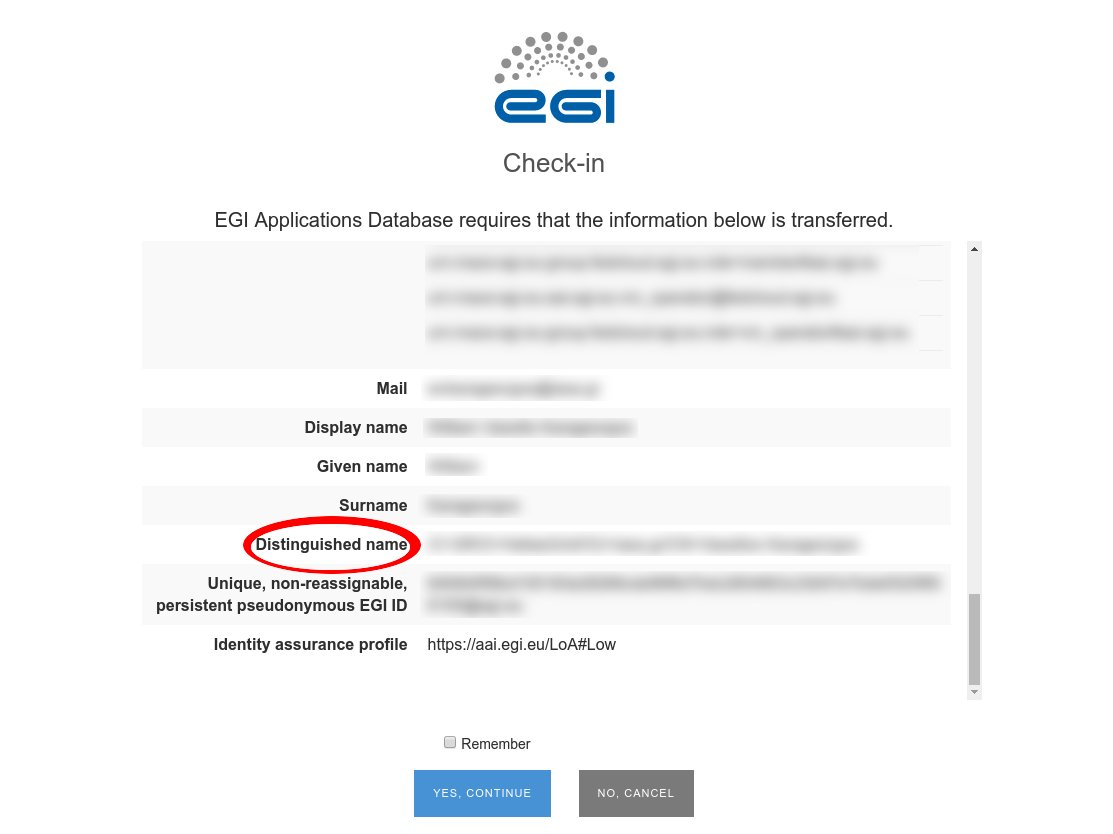 If not, then you should link your X.509 certificate to your EGI ID, by logging in to the EGI AAI registry and requesting the "Link new identity" option, as described here.

N.B.: You must select "IGTF Certificate Proxy" as the identity provider, when you are requested to re-login, in order to finalize the link.
If the process succeeds, proper access to the VMOps dashboard will be available by using any account linked to your EGI ID.